Exceptional Full Service Solutions
​Hucks offers you everything you need to own, operate, maintain and enjoy your boat. At our comprehensive marine facility with a full Parts Department and On-Site Service Shop, our 11 Boat Service Technicians are available year round and able to work inside at ParkStor to keep your boat running and looking its best.  Our Technicians lead the industry and will provide you with unparalleled marine services in the 1000 Islands including:
Detailing and Cleaning;
Canvas Repair and Fabrication;
Gel Coat Repairs;
Summer dry stack Storage Services;
Marine Transportation for boats up to 55′; and
Hucks' Service boat that dispatches to resolve boat issues for Island customers or bring the boat back to our on-water service facility.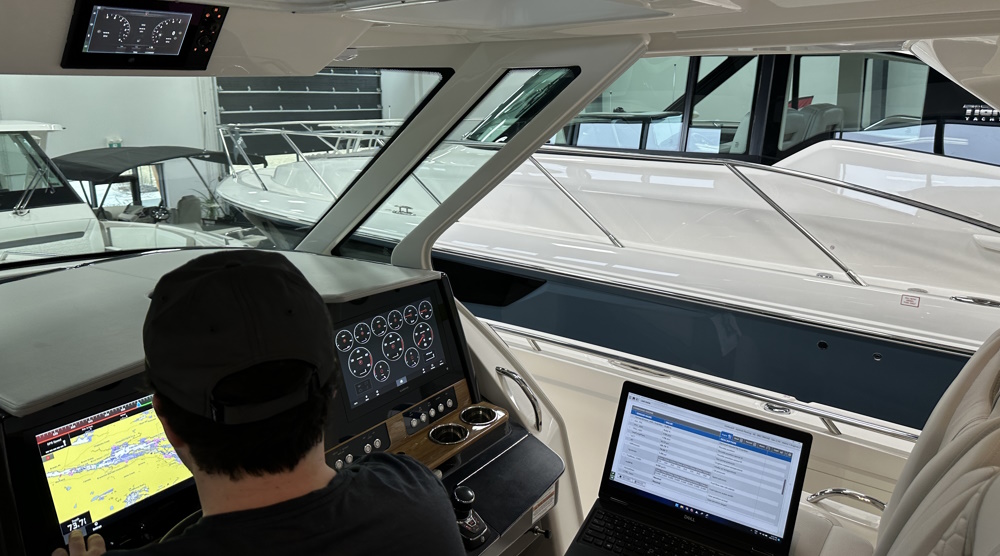 Electronics & Accessories
Looking to upgrade your boat with the latest electronics from Raymarine, Simrad and Garmin? Hucks can supply and install any electronics or accessories you would like to add.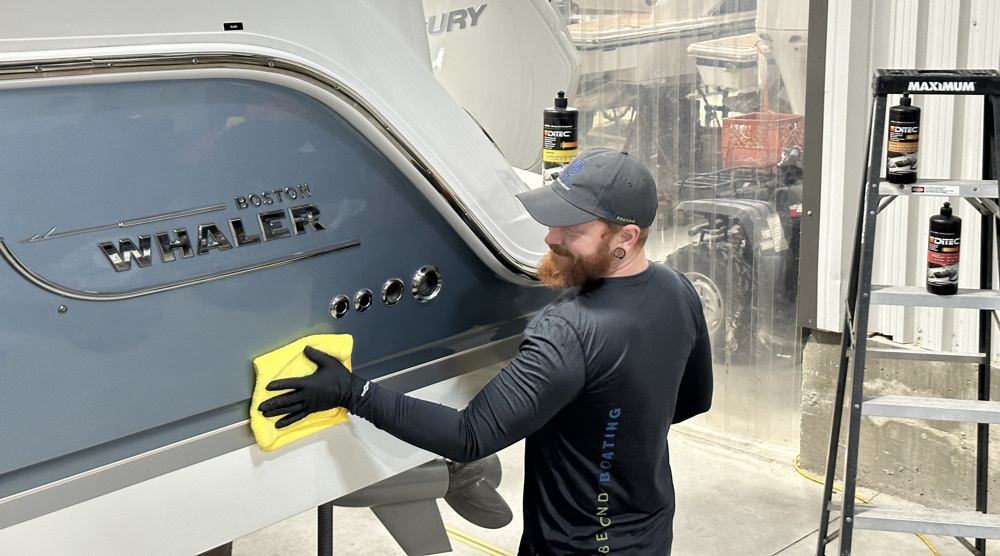 Detailing & Cleaning
Our professional team will clean and detail your boat and provide an expanded buff & wax program. Take a Look. The Detailing & Cleaning Team is available year round and on a weekly basis so that you can spend more time enjoying your boat and less time working on it.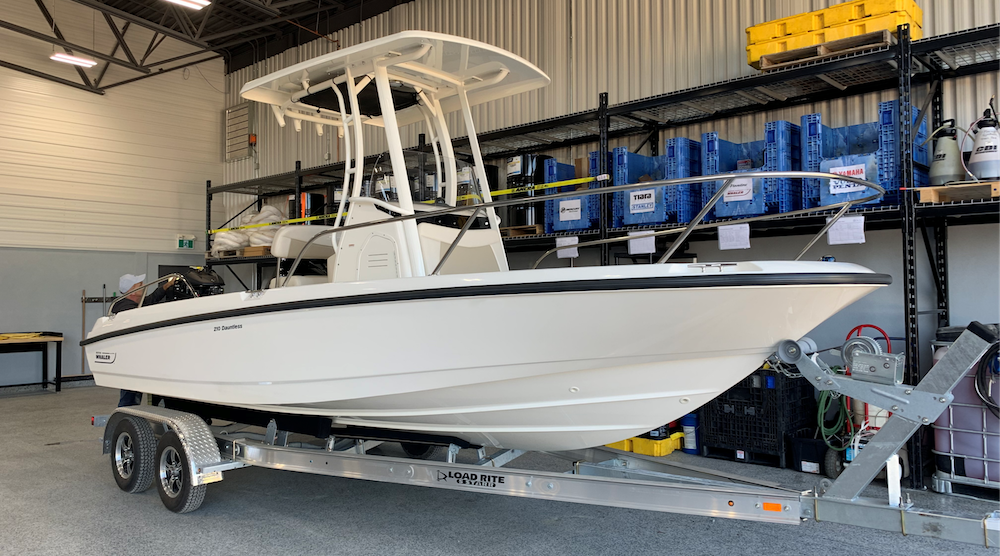 Fiberglass & Canvas
Our services include fiberglass repairs, structural and/or cosmetic, osmosis repairs and bottom painting. In addition, from a simple snap replacement to complete tops and upholstery, Hucks canvas service will keep your boat looking like new.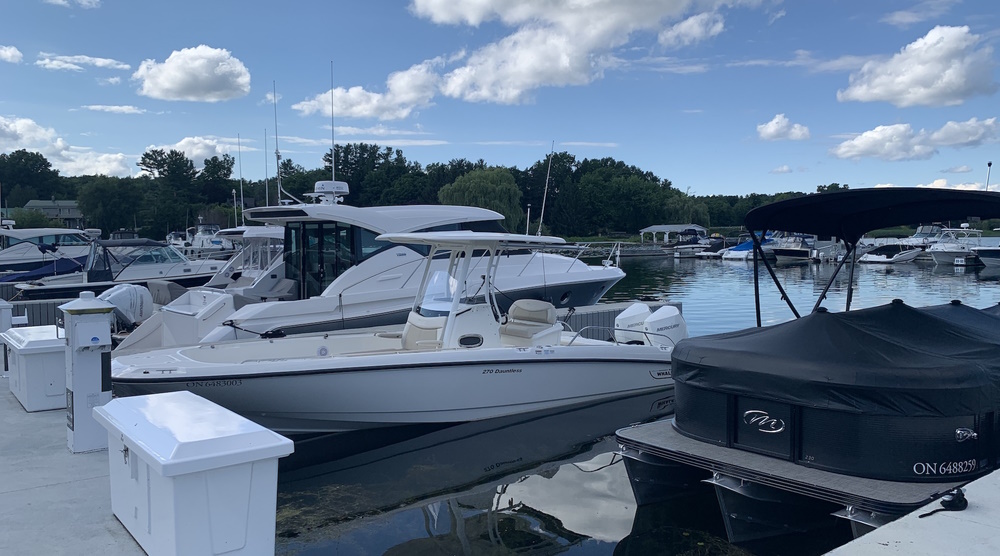 Warranty Requests
For your boat service needs including factory authorized warranty repair for all of our boat and engine brands, you can count on our 8 Factory-Certified Technicians.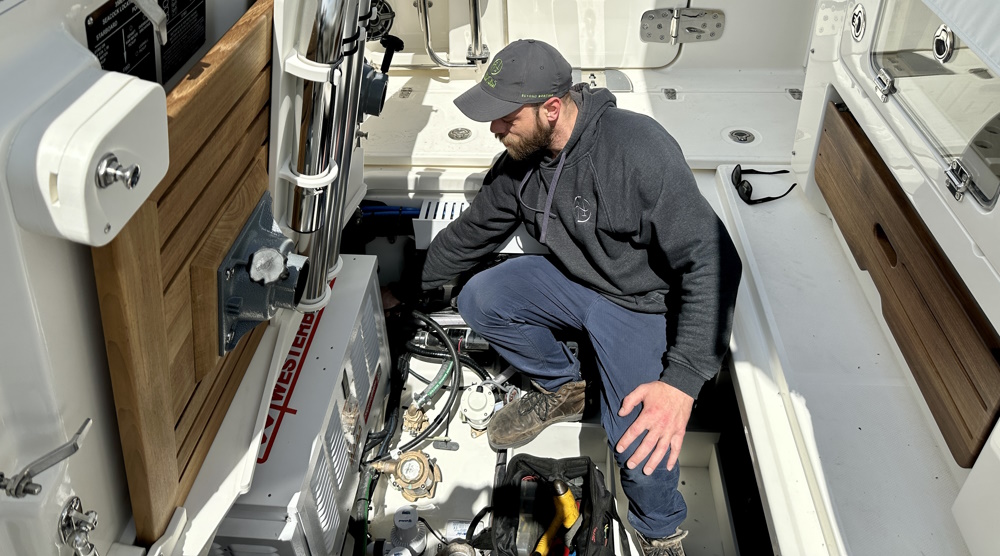 Maintenance and Repair
Hucks'  factory-certified technicians will diagnose and resolve any mechanical or electrical problem as well as perform the recommended maintenance to keep your boat in top running condition.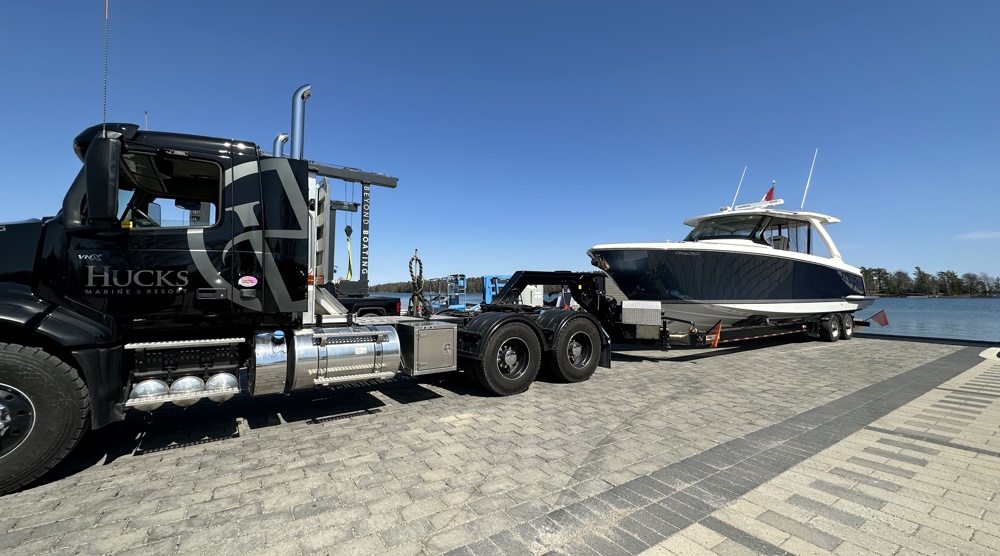 Marine Transportation
With our large fleet of professionally maintained equipment, Hucks' Transportation Team can move boats from 13′ to 50′.  And, we can arrange for the pick up or drop off of your boat at the location of your choice.