The Johnston Building
A modern facility with new and exciting amenities and services for our dockage customers and visitors.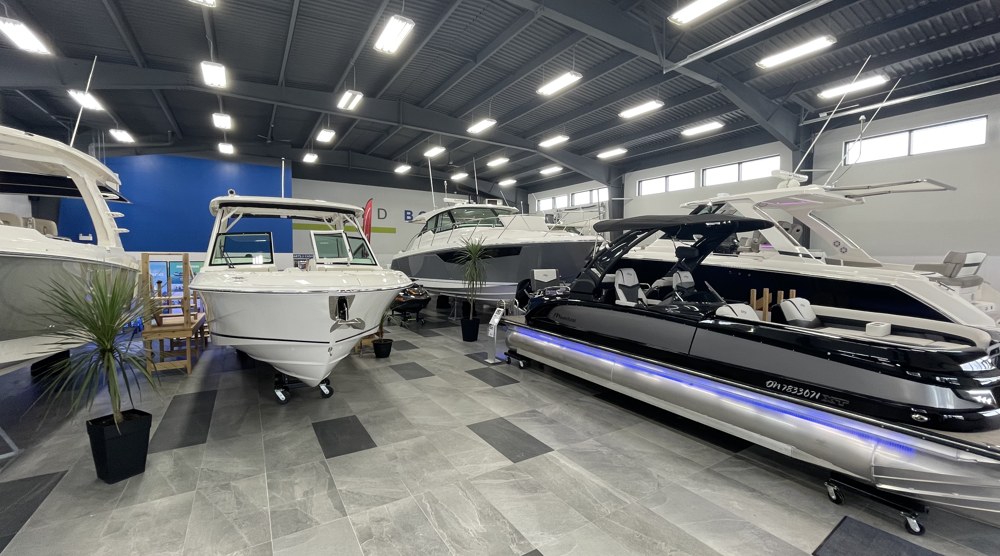 Waypoints
Year-round 5,000 sq. ft. indoor showroom with some of the newest boat models
Open 8 a.m. – 5 p.m., Mon. – Sat. (Sun. by Appt.)
The Engine Room
Home to our parts counter and service department
Buy supplies or cleaners, order parts, or request service to your boat or Sea-Doo
Open from 8 a.m. – 5 p.m., Mon. – Sat.
The Helm
Breathtaking views of the River
Perfect setting for Hucks' private gatherings and meetings
Used on an invitation-only basis
Lifelines
Available exclusively to our dockage customers and their guests
Offers some of the latest and greatest fitness equipment
Open 8 a.m. – 5 p.m, Mon. – Sat.  with key fob (Closed Sun.)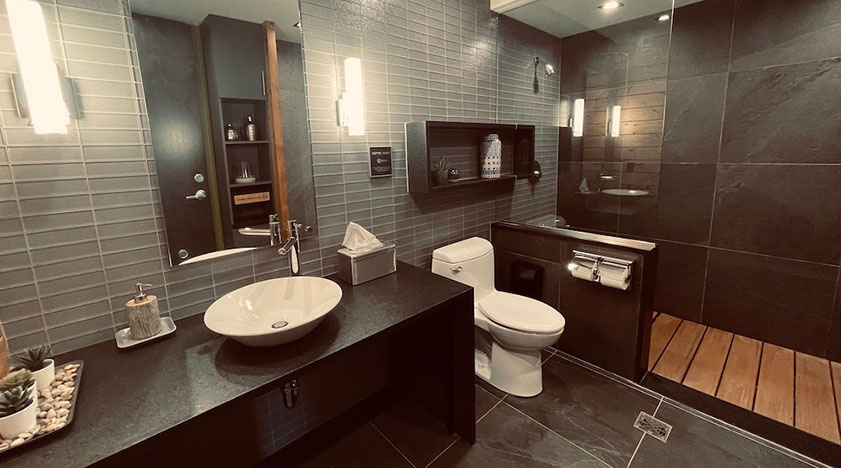 Boater Heads
Deluxe, private showers and bathrooms for dockage customers and their guests
Access with fob key 24/7 during the boating season
The Bow
Laundry facility open to dockage customers
Coin operated, and each load (whether washing or drying) costs $2.00 (loonies & toonies only)
Open 8 a.m. – 5 p.m., Mon. – Sat. with key fob (Closed Sun.)