Huck's Marine & Resort is a full service marina on the St. Lawrence River in Rockport offering a variety of amenities for boaters, including a service department staffed by a team of expert factory-certified technicians.
Dock your boat for the summer at our resort-style full service marina! Enjoy a BBQ with your family, relax on the deck, or loosen up in our sauna before having your Valet prep your boat for some quality time on the water. Have first-priority access to our factory-certified technicians for boat repairs and cleaning, and have your boat winterized and stored in our state-of-the-art storage facility during off-season.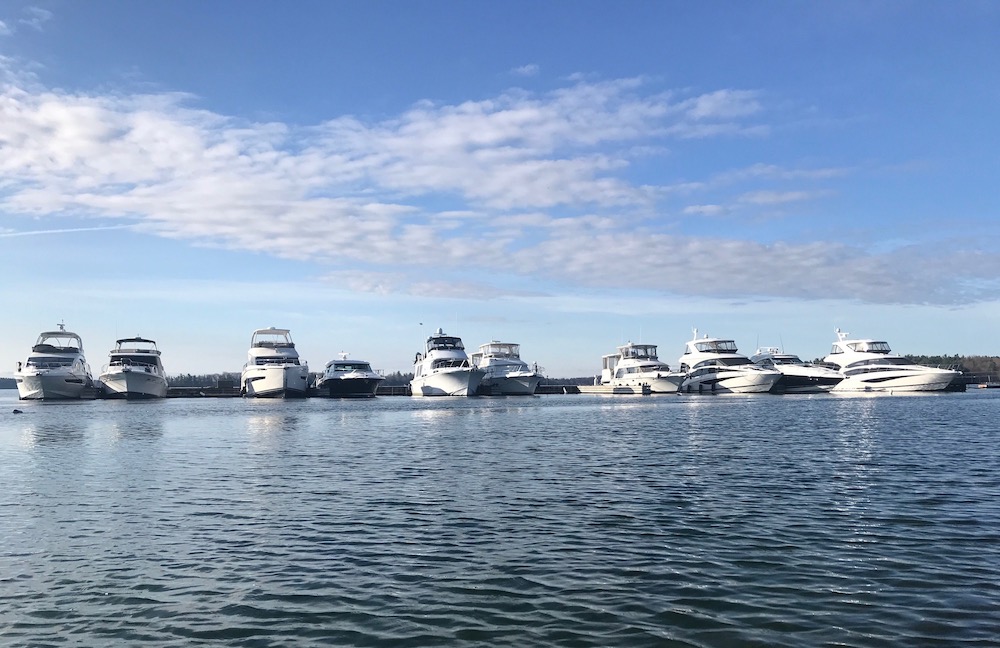 Reserve a prime spot to park and launch your boat on the St. Lawrence River! Our full-year dockage agreement includes exclusive member perks such as access to our swimming pool, fitness center, sauna, BBQs, gazebos, and more. Click the link below to see the full list of amenities.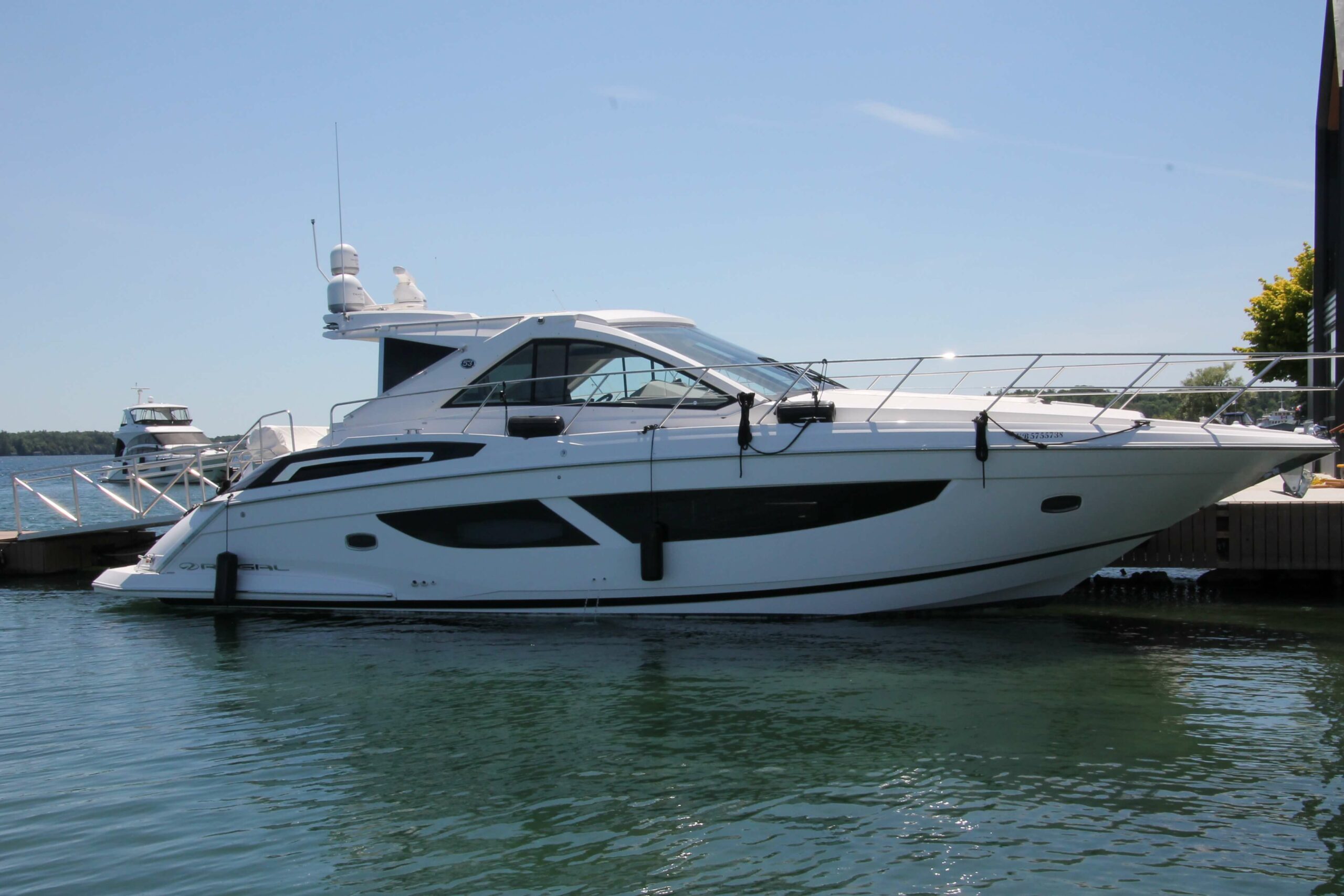 Make the most of your time spent on the Resort and on the water with our Valet service! Enjoy quality time with your guests while we get your boat ready for your use. Click on the link below to learn more about our Vessel Valet service.
Our team of factory-certified technicians are ready for all your boat servicing needs! Able to complete boat repairs on all makes and models including warranty-covered issues. Whether you're in need of a boat propeller repair, boat restoration, upholstery repair, or want a full detailed cleaning (buff and wax).. there's nothing we can't do. For a full list of service requests, click the link below.
Save yourself the hassle of transporting your boat on land by having us winterize and store your boat! Our team of technicians will fully winterize your boat and transport it to our state-of-the-art, temperature controlled storage facility until you're ready to use it the next year.